Let us install your new toilet.
While toilets are designed to last a number of years, there comes a time when every toilet will need to be replaced. Whether your toilet has stopped functioning correctly or has cracks or leaks, or if you just want to upgrade to a more modern design, toilet replacement is a service that can be accomplished quickly and without much interruption to your day-to-day life. At Troy and Sons Plumbing, we have the skills, experience and positive attitude to get your toilet replacement done right.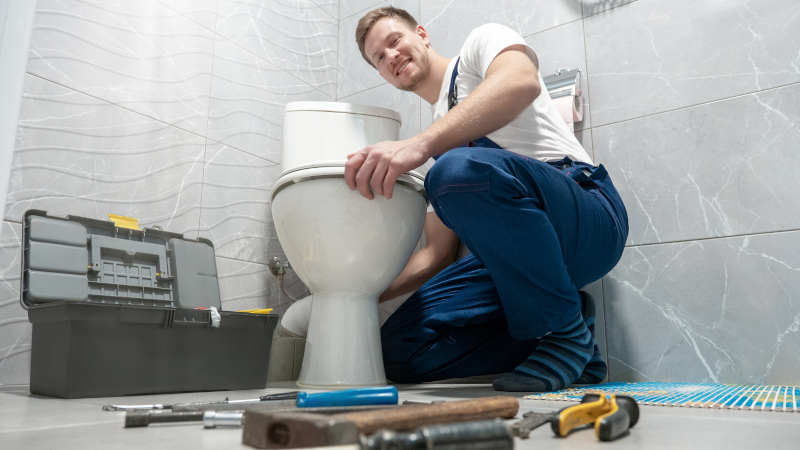 We are a family-owned and operated business with over 30 years of experience, and our goal is your complete satisfaction. We use only high-quality toilets and components and take the time to ensure that your toilet replacement is installed and functioning correctly so that you may enjoy your new toilet for many years to come. If you have a specific brand or type of toilet in mind, don't hesitate to share this information with us. We are familiar with the various features and functionality available in modern toilets and want to be sure you get the toilet that best fits your needs.
Most of our business is won through customer referrals, so we don't have to spend a lot of money on advertising. This allows us to deliver quality work at a lower price than our competitors. We also offer plumbing discounts to first responders and military personnel in order to show our commitment to the community. If you are in need of toilet replacement in the Dallas, Georgia area, please don't hesitate to give us a call to set up an appointment today!
Similar Services We Offer: