We offer all the services you might need on water lines in your home.
Water lines transport water from the main access point to the various areas around your Dallas, Georgia home where you want water available for drinking, washing, irrigation, and bathing. At Troy and Sons Plumbing, we offer all the services you might need on this critical plumbing component. We perform water line installation, water line repair, and water line replacement services.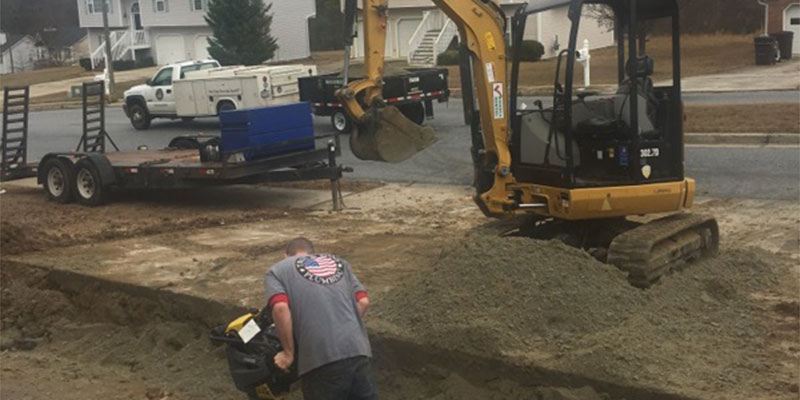 Installation of water lines– It might seem like this would only be needed when building a new home, but there are other situations, as well. For example, a remodeling project might involve a floor layout change so that new water lines are needed to reach the new sink, install a pot-filler faucet over the stove, or have two sinks in the master bathroom instead of just one. Another option is putting in an outdoor hose bib so you can more easily water your landscaping or wash your vehicle.
Repair of water lines- Water lines can get kinked or damaged at times, as well as wear out, especially at the connection points. If your ice maker is dripping or you have a leak under the bathroom or kitchen sink, it may be the water lines to blame.
Replacement of water lines- Water lines do not last forever. Repiping is often necessary in an older home. It can also be required if you have a type of pipe that is known to prematurely fail and you want to be proactive with repiping before that happens.

If you would like to know more about water lines or you have a project or repair situation that needs to be addressed, don't hesitate to reach out to us.
---
Similar Services We Offer: