Trust us for all your plumbing needs.
It is difficult to imagine that it wasn't that long ago that few homes had the luxury of indoor plumbing. It may have been considered a luxury at one point, but in our modern world, plumbing is a necessity. You learn that quickly when you need a plumbing repair. You'll also quickly learn how nice it is to work with a plumbing company that cares when you trust us at Troy and Sons Plumbing for all your plumbing needs.
We are a full-service plumbing company with roughly 50 years of combined experience ready to solve your plumbing situation. Our services include, but are not limited to:
Water lines- Water line installation, water line repair, and water line replacement.
Sewer lines- We offer a variety of sewer plumbing services, including sewer line installation and replacement.
Remodeling- When it comes time to update your Dallas, Georgia home, look to us to help with your bathroom, kitchen, or basement remodeling.
Plumbing installation- We can install virtually anything that water or waste goes through, including pipes, faucets, ejector pumps, water heaters, sump pumps, and toilets.
Plumbing repair- When water gets stuck or won't stay where it should be, we're the ones to call. Our services include pipe, faucet, ejector pump, water heater, sump pump, and toilet repair.
Plumbing replacement- Whether you need to replace a worn-out fixture or it is time to upgrade for added features, we'll take care of it to your complete satisfaction.
Water Heaters – Experiencing too many cold showers? Let us handle the problem! We can inspect, install, repair, or replace your water heater along with providing a wide range of related services.
Toilets – There's nothing worse than a malfunctioning toilet. Whether it's a problem with the plumbing or a unit that needs replacing, we've got you covered!
I would highly recommend them to anybody needing plumbing service.
"The Troy and Sons Plumbing team who just completed our plumbing job in our bathroom did an outstanding job. I can tell you how professional they were, how prompt they were courteous they were, and what a great job they did. I would highly recommend them to anybody needing plumbing service. Just an excellent job!"
★★★★★ Stephen T.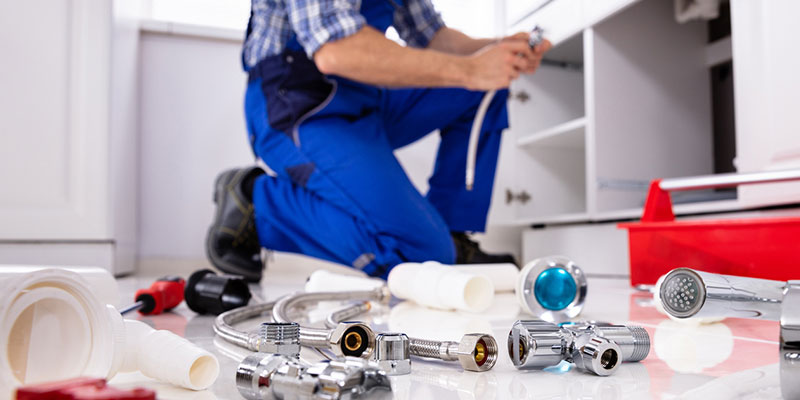 PLUMBING
Our 30+ years of plumbing experience ensure a great result.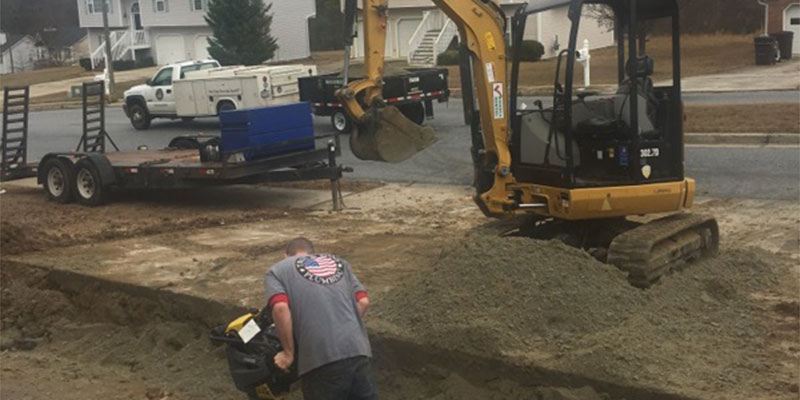 WATER LINES
We install, repair, and replace water and sewer lines.
DRAIN CLEANING
We offer both preventative and restorative drain cleaning services.
If you would like to know more about our residential
plumbing
services in the
Dallas, Georgia
area, don't hesitate to
reach out to us
.
---
Why choose Troy and Sons Plumbing?
As a family-owned and operated plumbing company, we are able to address your questions and handle any concerns immediately. There is no far-away corporate office to be consulted– only us and our can-do attitude in charge of helping you with all your plumbing needs. Another advantage is that you'll save money on your plumbing installation, repair or replacement. Need a specific problem fixed? We can help! We can take care of issues with toilets, water heaters fixtures, pipes, sewer lines and more! Large companies pay a fortune on marketing, and that results in their need to increase their prices. Our policy is to make every customer happy so they will spread the word.
Check out what some of our customers have said about our plumbing services.
Jessie Peters
★★★★★
BJ and Cameron came to replace water heater. Very professional and did great job.
Stacy Strickland
★★★★★
BJ and Cameron were awesome. Very friendly and knowledgeable.
Samantha Long
★★★★★
Excellent and quick service!
Andie Ashton
★★★★★
BJ and Cameron are the BEST! Fixed my kitchen sink wonky plumbing and removed the awful pedestal sink and installed new vanity and sink and faucet. I am so happy to have such reliable and dependable guys from Troy and Sons. When I had a problem last night, it was lovely to know exactly who to call. And it's already fixed! I can't praise them enough. They are wonderful.
StephanieWebbTV
★★★★★
BJ & Cameron did a FABULOUS job and did a great job explaining everything with our issue. Highly recommend hiring - very trustworthy!
David House
★★★★★
If you want the work done professionally and right, Troy and Sons are the ones to call. They will go above and beyond to make sure the work is done correctly and help prevent future problems. Would highly recommend. We just had a tub/shower combo and freestanding tub installed and they did a perfect job.
Maurice Williams
★★★★★
The service received from this company was exceptional. I was able to get an appointment with the very next day after calling. BJ and Cameron came fully prepared and were transparent the entire time. As a teacher, I like to learn and understand how things worked. These guys answered every question I had. Not only did they fix the issue I called for very quickly, they also taught me quite a bit about water heaters! Will use this company again for any future plumbing needs.
Friederike B.
★★★★★
Troy and Sons Plumbing are reliable, very professional and their prices are reasonable. We have used them twice now and have been very satisfied.We will recommend them to anybody who needs a plumber.Jim and Friederike B. , Dallas, GA
Christopher Aiken
★★★★★
Pretty dang awesome. BJ, Brandon, and Austin did great work. Good price for a whole water main in my yard. Contact with the office and scheduling with Tammy went super smooth too.The only thing I wish they did would be able to identify the leaks in the yard too. Like if they could add the gear and tools to their arsenal to do that, that would be cool.Troy and Sons will not identify where the leak is in your yard as of this review.I knew there was a yard leak, but not exactly where...They do offer a reference to another company to mark the leak. And they're a good company too (separate review). At the very least, Troy & Sons did help me get in touch with another quality and reputable local company.Once the other company identified where the leak is (separate price, separate service) then Troy and Sons would come and fix it.Unfortunately, regardless of where my leak was, I had to get a whole new water main line. Which again, was quick, well scheduled, and well handled... so... overall great review.Thanks!
Daniel Roberts
★★★★★
BJ and Cameron got here sooner than expected and got things done fast
Beth Mercer
★★★★★
Service was outstanding. Micah Starnes took care of our issue in one visit. Micah was intentional in sharing the steps he was taking and quality checked the work as he went. Micah is overall an excellent communicator and skilled tradesman. Thank you for getting us taken care of quickly, we will definitely be using Troy & Sons for any future plumbingneeds!
Jtillthebeast
★★★★★
Micah handled my low pressure problem with ease and was here and gone in 15min. Thanks a lot
Shirley Western
★★★★★
Micah was fantastic. Highly recommend him.
Darla Andres
★★★★★
BJ was so polite and helpful also very knowledgeable. We'll be using this company from now on. Very good experience.
Delia Spinks
★★★★★
So pleased with our recent work by Troy & Sons Plumbing. Micah did a wonderful job with a rather tricky hook up of two sinks and a toilet. He was professional and friendly. Great work!
dallas mccade
★★★★★
Norman and Brandon found the problem in less than 5 minutes and fixed it in 30Great work!
Susan Errera
★★★★★
BJ came out to give me some quotes on moving and replacing my hot water heater. I felt he was honest about my options and the costs of each. He was patient, kind, and explained well.
Michelle Shuler
★★★★★
Bj and Cameron showed up right on time and fixed my shower valve in no time! The price was right and the service was on point! Thank you!
Michele Zachery
★★★★★
Micah with Troy & Son plumbing was very professional and explained what he was going to do. He provided excellent customer service and my issue was resolved same day.
Isabel Aidun
★★★★★
FANTASTIC plumbers!! Replaced a toilet for me so fast I couldn't even believe it! Call them, you won't regret it, I promise!! So thankful for them!
Christina Burke
★★★★★
Wonderful, polite, professional, reasonably priced, and they did a great job. From now on Troy and Sons Plumbing are my go-to.
Leiah McEver
★★★★★
Can't recommend Micah with Troy and Sons Plumbing enough ! On time and so helpful at explaining what our issue was. Kind and was able to offer a lot of helpful tips on plumbing concerns! Also very affordable !!
Vickie Jenkins
★★★★★
Always comes through! Had to have hot water heater replaced. And they were very reasonable, did a great job. Micah the gentleman who did the work, was really a gentleman!! Kind, thoughtful, respectful and very knowledgeable. Troy and sons you have a great employee there!
Shea Mabe
★★★★★
So thankful for Troy and Son Plumbing! I noticed my toilet had apparently been leaking awhile so I put a towel down to see how much water it was actually leaking and within 24 hours it was soaked! I called Troy and Son plumbing and they had someone out same day! Micah was the tech who came out and he was amazing! Great customer service, and communication! He even went above and beyond and picked my wet towels up and cleaned around the toilet! Highly recommend these guys! Thankful for companies that still do good business!
Our team has the tools and expertise to get your job done right
5 Plumbing Repair Problems We Can Tackle
Similar Services We Offer: