Nearly all bathroom remodeling projects need and benefit from top-notch plumbing services.
While sometimes a bathroom remodeling project is as simple as putting in new flooring, the majority of projects involve some sort of plumbing modification. It might be swapping out old fixtures for new ones, replacing a toilet with a different style, or the more complex process of changing the layout requiring water line and drain relocation. Regardless of what plumbing services you need as part of your bathroom remodeling project, you can turn to our experienced team here at Troy and Sons Plumbing. We are equipped to handle even the most complex plumbing services so you get the results you deserve.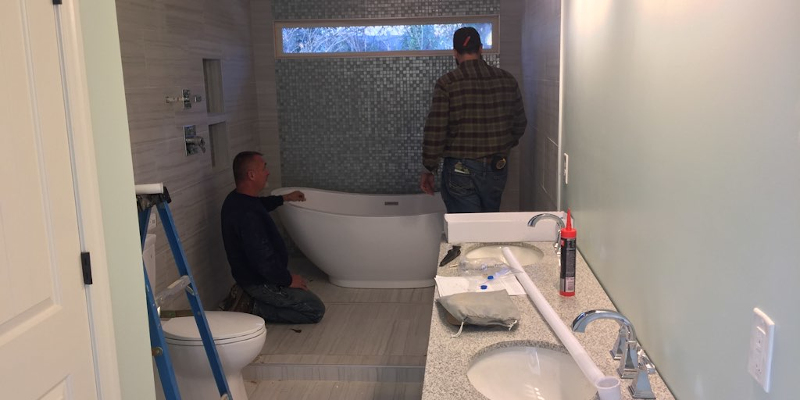 There are several popular plumbing options we have seen homeowners in the Dallas, Georgia area select for their bathroom remodeling project. One is to take out a smaller tub and put in a luxurious soaking tub or one with massage jets. When this is part of the project, we recommend upgrading the water heater or even putting in a second one so you always have enough hot water to enjoy the experience completely. Another popular choice is to upgrade the toilet to one that sits higher, has an oblong seat instead of a round one, uses less water, or even has a bidet feature. Putting in a separate bidet is also common in today's bathroom remodeling projects. Rest assured that no matter what plumbing change you have in mind, our experienced team can handle it to your complete satisfaction.
If you have an upcoming bathroom remodeling project in mind, reach out to us today to learn more about the plumbing phase. We are happy to help you learn what this part of your project entails in terms of time and cost.