Our experts have the right knowledge and skills to provide the effective water line repair services you need.
One of the worst plumbing problems you can have is a damaged water line, as the water line is what connects the plumbing in your home to the main water supply. If your water line becomes damaged, you could experience a variety of issues—for example, the water flow from your taps could decrease, or your yard may become wet and muddy as water escapes from the pipe. Fortunately, our team at Troy and Sons Plumbing is here to help you deal with this situation. We have extensive experience in the plumbing industry, and you can count on us to provide the effective water line repair services you need.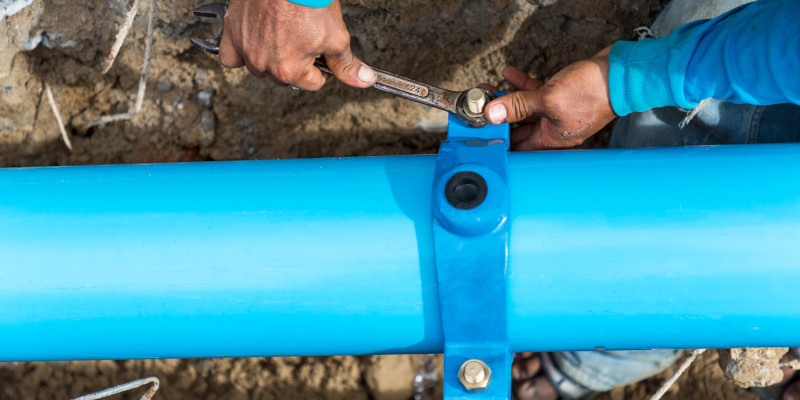 When you call our team for water line repair services, our experts will first locate the site of the damage—in almost all cases, the location of the damaged pipe segment is directly under the wettest, muddiest part of your lawn. Then, shut off the water to prevent the problem from getting worse, and we'll excavate to expose the pipe.
Next, we will cut out the damaged section of the pipe and replace it with a new one, making sure everything is sealed up tightly to prevent more water from leaking out over time. Our team will then turn the water back on and run some tests to make sure everything works, and finally, we will clean up your yard.
We are proud to serve the community in Dallas, Georgia, and we want to help you keep your water line in excellent condition. If you suspect you need water line repair services, don't hesitate to give us a call to get our experts on the job as soon as possible.