With our plumbing expertise, we can ensure your kitchen remodeling project goes as planned.
A kitchen remodeling project is one of the most gratifying and rewarding improvements you can make to your Dallas, Georgia home. Not only will you enjoy your kitchen more, but you'll also be adding value to your home in the process. Nearly all kitchen remodeling projects involve some degree of plumbing work. At Troy and Sons Plumbing, we would love the opportunity to help you get the best possible results from any modifications you have in mind.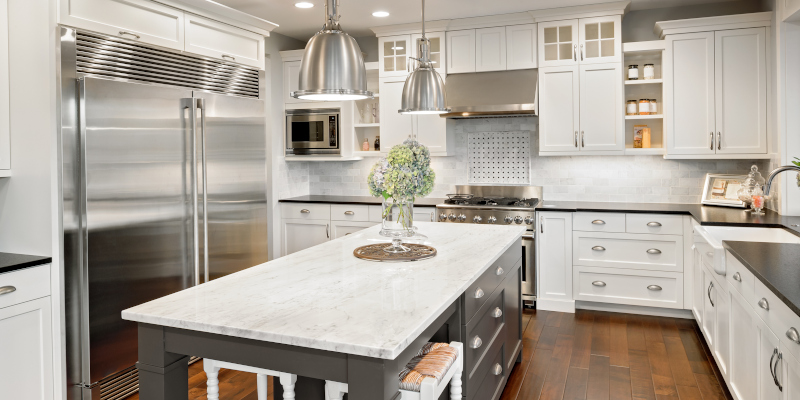 Here are a few of the plumbing services you can turn to us for if you have a kitchen remodeling project in mind:
Faucet replacement- There are so many amazing faucet styles on the market today with features and finishes that weren't even thought of a few years ago.
Ice maker water line- Upgrading to a refrigerator with an ice maker makes those summer drinks a great deal easier and saves you from dealing with bagged ice or making ice cubes. You'll have more room in the freezer, too!
Second water heater- If your home has a floorplan where the bedrooms and bathrooms are on the opposite side of the house from the kitchen, one or the other typically has a long wait for hot water to arrive. A smaller water heater can be installed on the slow side so both sides get hot water faster. This change can also avoid reduced hot water in one area when the other is turned on.
Floorplan change- You aren't stuck with your sink in the same spot, as we can handle even complex plumbing changes to put in new water lines and drains. This also goes for adding a second sink for prep work, which is a popular choice in today's kitchen remodeling projects.
These are just a few options that can make your kitchen remodeling project come out great. Reach out to us today to learn more about the plumbing services we can provide.